Expert Garage Door Spring Repair & Installation For Your Apex, NC Home
The torsion springs of your garage door are vital elements that provide the tension and force needed to raise your garage door. They are also extremely dangerous since a failure can cause a sudden release of all of that tension with potentially catastrophic results. Every time your garage door opens or closes, the springs either store or release that energy, so they can suffer from wear and tear more quickly than other components of your system.
Luckily, the professional technicians at Grand Openings Garage Door have the skills and tools necessary to repair your springs if they can be fixed or replace them if necessary.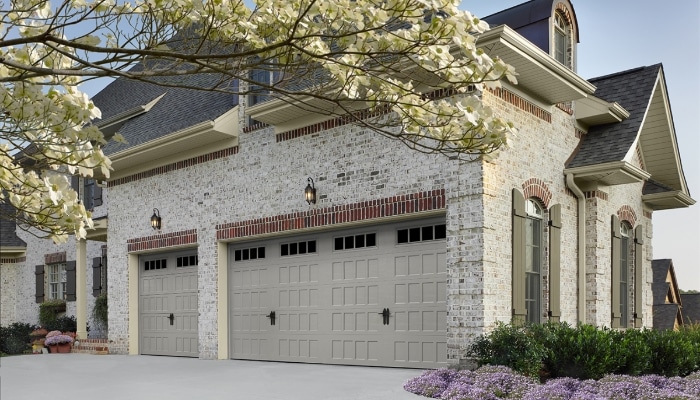 How Do I Know If My Springs Need Repair Or Replacement?
Nobody wants their springs to reach the point of failure, so it's good to know some signs to look for to determine if they're getting close. Here are some clues your garage door springs need some attention:
Your door won't open, or doesn't open all the way – While this could also be a sign there's an issue with the actual garage door opener, it's worth checking the springs if your door doesn't function as it should.
The door slams shut too quickly – Since the springs are helping to spread the weight of the door for the sake of smooth operation, if it suddenly drops down, it means the springs aren't offering the resistance they should.
You can't open the door manually – Most openers allow you to shut them down and operate the door manually. The springs should assist you in lifting that heavy weight. If it won't budge, the springs aren't doing their job.
Visible signs of wear and tear – A quick inspection of the springs can show if there's rust, damage or other structural issues that could be impacting their performance.
Avoid Risky Self-Repairs & Call In The Pros
If you've noticed any of the above signs that your torsion springs will need repair, don't attempt to fix them yourself. Because of the heavy weight they hold and the enormous amount of tension in their coils, a wrong move could be disastrous. We at Grand Openings Garage Door are here to handle your spring repairs or replacements safely, professionally and affordably. Send us a message online or give us a call at (919) 669-0532 today!