Full Garage Door and Garage Door Opener Solutions Near Apex, NC
Grand Openings Garage Door of Apex, NC, is a full-service garage door company. This means we do everything when it comes to garage doors, including sales, repairs, installations, and more. We have a professional team of knowledgeable technicians with years of experience handling all types of work and repairs in the field. This can be anything from a simple problem to a complex one. Our team is skilled in installing, repairing, and maintaining all models and makes of a garage door. We also provide custom doors, hardware, and custom-painted doors. Just call us for any garage door service you need and we can help!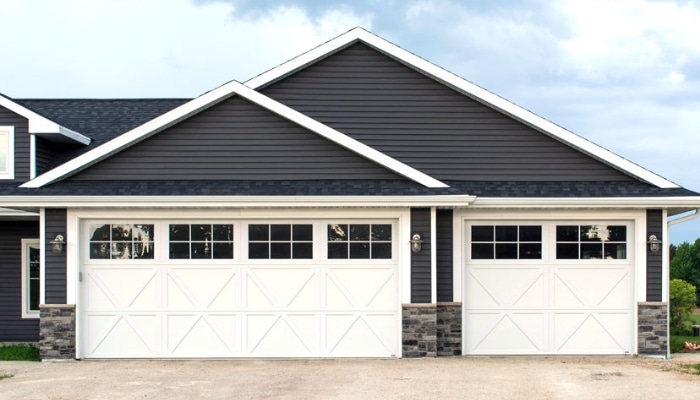 We can repair or replace a wide variety of makes and models of garage doors, panels, or openers. Our services include:
Adressing broken springs, rollers, cables, drums, bent track, and hinges.
Fixing crooked or improperly hung garage doors.
Repairing or replacing broken safety sensors.
Handling rotten wood garage door sections.
Replacing window sections.
Mending bottom sections or just the bottom weatherproofing/seal.
Servicing all electronics: remote controls, circuit boards, safety sensors, keyless entry systems, and safety reverse mechanisms.
Silencing noisy garage doors.
And more.
For all of your garage door repair needs, our team of professionals is standing by, ready to help.
We want you to find a garage door that will last and hold up. We don't just spit out sales pitches but provide you with solid information so you can make the best decision for your family and your home. We stand behind our products and installation services, which include:
Removing and disposing of the replaced material and debris.

Replacing tracks and hardware.

Correctly bracing and attaching existing openers to new doors

Substituting wood stop with PVC (vinyl) stop molding around the door perimeter.

Adding new wall button and safety sensors.
Beautiful, Functioning Garage Doors For You
If you are interested in any of our services at Grand Openings Garage Door contact us at (919) 669-0532 and we can provide you with a free quote and estimate. We would love to help with any garage door needs and are fully licensed and insured for your protection. We serve Apex, NC and the surrounding areas. Connect with us today to get started!