Add A Touch Of Elegance With Carriage House Garage Doors
You don't do the bare minimum in any of the other parts of your life, so why would you start at your garage door? Let Grand Openings Garage Door help you express your personal style with the antique look of carriage house garage doors (sometimes called cottage garage doors) in a variety of materials and finishes. You'll also have your choice of colors and designs that range from simple to intricate. Call us today and we can help you do just that with new carriage house garage doors.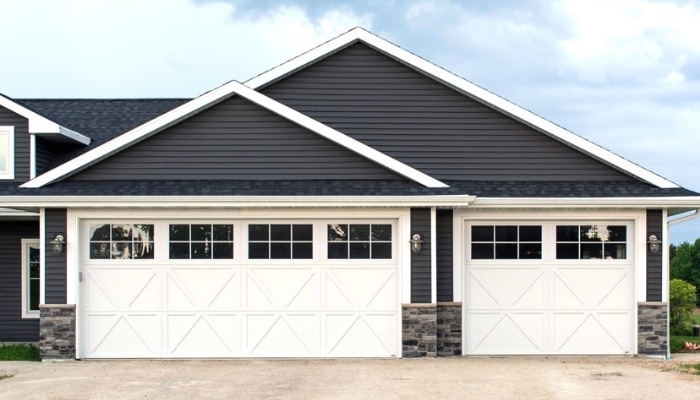 From Kings and Queens to Your Own Castle
As both of the names imply, carriage house or cottage garage doors harken back to the days when your gates had to swing out wide enough to accommodate animals and cab for storage. While you probably aren't pulling up to your house on literal horsepower, there are still plenty of benefits to this striking entryway:
These doors have a very unique look.
They can be finished in a variety of styles.
Can be made to match almost any time period you have in mind.
The luxurious hinged opening system is also a great way to attract.
Let Grand Opening Garage Door talk to you about this amazing way to stand out on your street today!
Your Home Deserves Carriage House Garage Doors
When other people reach for a plastic pod, you go for pour-over coffee. When they head to a chain restaurant, you go farm-to-table. You've actually been to a tailor or dressmaker! You see the charm in the old world and you enjoy showing it to others. You should have rustic garage doors, not rusty ones. Call Grand Openings Garage Door at (919) 669-0532 for a free estimate on your project.