Garage Door Repairs For Springs and More Near Apex, NC
Is your garage door in need of repair? Is it not opening or closing as it should? Worse yet, is your vehicle trapped inside of your garage with the door stuck in the closed position? For fast, reliable garage door repairs, call Grand Openings Garage Door. We're proud to be the most trusted and professional garage door repair service company in the Raleigh and Apex areas.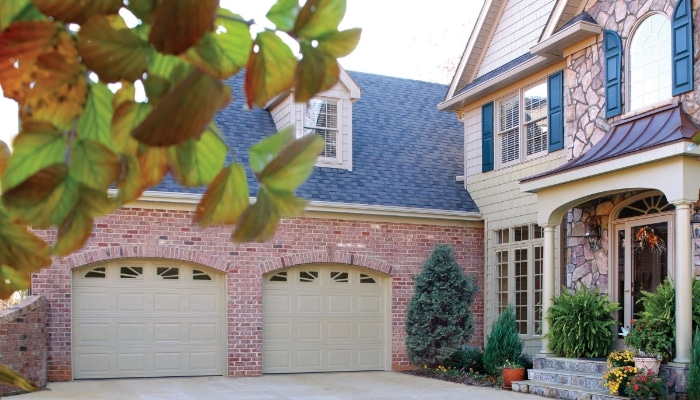 Can I Fix My Own Garage Door?
Not as well as the pros at Grand Openings Garage Door! Why risk making the situation worse when our trained technicians are only a call away?
We will satisfy all of your garage door needs quickly and accurately. We also do it at the best price! Our technicians are extensively trained and have the expertise to handle all types of garage door solutions and products from all of the leading manufacturers.
In addition, we offer a free safety inspection with all of our garage door repairs as well as replacement services if your garage door is beyond repair. Call (919) 669-0532 today to get the process started!
Professional Garage Door Repair Service For Fast Results
We understand firsthand what an inconvenience a non-functional garage door or garage door opener can create. Our service trucks are completely stocked with garage door parts from all of the leading manufacturers. It helps us significantly reduce repair time, saving you money. Once we receive your phone call, we can be on our way in no time. We offer same-day service in most cases so you can get back to your normal routine quickly. Call (919) 669-0532 right now to schedule an appointment with Grand Openings Garage Door!
Our Garage Door Services and Repairs
Grand Openings Garage Door can get to your residence and have the garage door repair job completed in minimal time because we come prepared to handle most situations. We can take care of any of the following problems for you:
Replace broken glass.

Program remotes and keypads.

Repair garage door "off track."

Replace garage door rollers.

Repair bent track.

Fix loose or frayed cables.

Repair or replace broken or worn hinges.

Garage door tune-ups.

Silence noisy garage doors.

Garage door panel repair or replacement.

Garage door keypad repair or replacement.
… and we're happy to provide a free safety inspection with all repairs!
Connect with our team online today or call us at (919) 669-0532 for professional and reliable garage door repair.