Modern/Contemporary Garage Doors In the Apex, NC Area
Your garage door usually takes up a sizable percentage of your home, meaning that it also takes up a sizable percentage of your home's curb appeal. Installing a modern or contemporary garage door is an efficient way to significantly increase your home's value by updating so much of the look in one, simple project. Aluminum, glass, steel and wood are just some of the tools you have to create the modern garage door of your dreams. Call Grand Openings Garage Door today and let us help make it a reality.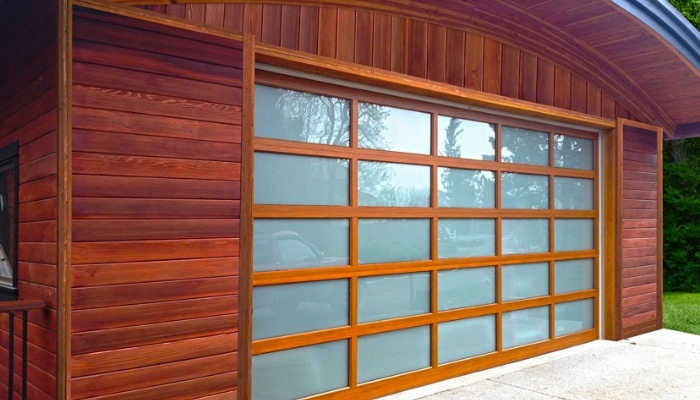 Modern Garage Doors Create A Great Focal Point
You might be searching for a modern garage door if any of the following describe the house you have or what you're looking to add:
Clean lines.
Minimalist.
Rectangular forms.
Asymmetrical elements.
Mixed materials (like wood and glass.)
A modern garage door is a great way to change the way your house looks, but it also offers many tangible improvements too. A new garage door will increase your home's security. It also increases your home's heating and cooling efficiency. Just because you are going with garage doors that have a bold style, that doesn't mean that you are locked into someone else's taste. It doesn't matter if you're looking to accentuate the elements your house already has or add new ones, Grand Openings Garage Door will make sure the overall appearance is exactly what you have always dreamed of.
Any House Can Shine With Modern Garage Doors
Whether you're just starting to update your house or nearing the end of the project, it's not complete until you have garage doors that match your new aesthetics. A contemporary home with old, outdated garage doors is like wearing mismatched shoes! You wouldn't leave the house that way, so don't leave your house that way. Call Grand Openings Garage Door at  (919) 669-0532 for a free estimate on your project in Apex, NC and the surrounding areas.